Hey guys, in this article, we are going to discuss the top 5 video editing tools to level up your marketing campaigns. So keep reading.
When you scroll through your social media feeds or visit the homepage of your favorite brand, you are most likely to find at least a video waiting to be clicked. It shows that video content has now become essential for marketers and businesses.
In today's digital era, people jump into YouTube and other social media platforms just to enjoy different videos – whether it's product demo videos or educational short videos. And as a marketer yourself, it means that you need to build a solid video marketing strategy to stay ahead of the game.
However, the production of a video is more than just uploading it on your YouTube channel and waiting for views to come in. It involves a lot of planning like choosing the right topic, scripting ideas, finding graphics/media resources, etc., but when you need to edit them together– you still have tons of work ahead!
That's what this post is for. We've listed some of the best video editing tools to help you produce professional-looking and engaging marketing videos with ease.
Let's dive in!
List of The Top 5 Video Editing Tools:
1. Filmora: All-in-One Video Editor
2. Adobe Spark Video: Professional Video Editor
5. Movavi Video Editor Clips: Mobile Video Editor
1. Filmora: All-in-One Video Editor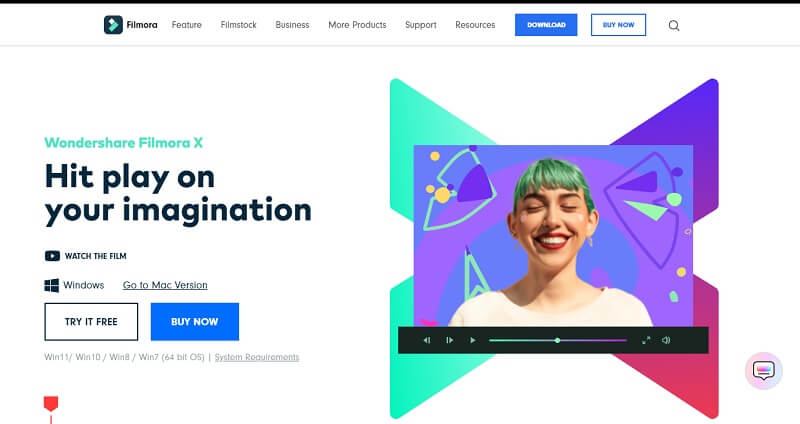 Filmora is a well-known video editing tool in the market. This tool helps you seamlessly stitch together videos and photos, add special effects and music to create professional-looking short films.
You can also add text on your video or voiceover using the inbuilt tools available. It comes with pre-installed filters that you can use while editing your video which saves time (and money!).
Basically, Filmora is the solution for performing basic editing. The interface is user-friendly, so you don't have to spend hours adapting to its features.
---
2. Adobe Spark Video: Professional Video Editor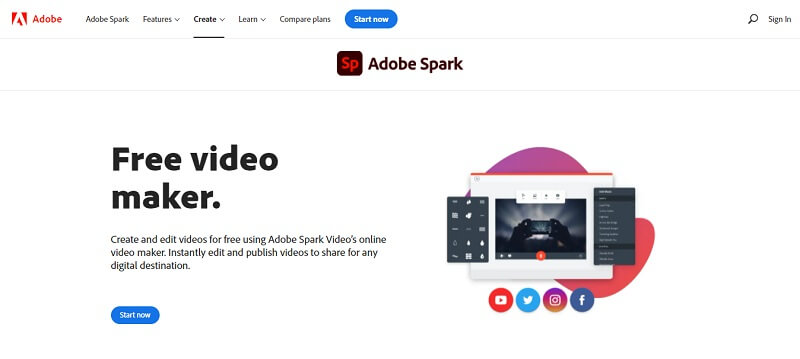 Adobe Spark Video is the tool you need when you need to create professional marketing videos with all of the production processes. It allows you to create storyboards, layouts, and themes to help you put together amazing videos. It also enables you to create videos from scratch, choose a template for your video and edit it.
The Adobe Spark Video interface features an editing process that makes the app easy to use even if you don't have any experience in creating professional marketing videos. With this tool, you can also design animated titles or subtitles using different fonts.
---
3. Powtoon: DIY Animation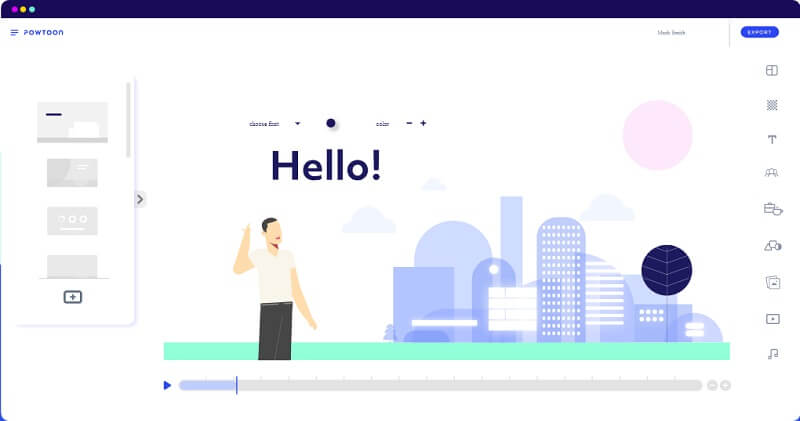 Small businesses with shoestring budgets often have a hard time hiring professional explainer video companies to craft their animated videos. That said, you can now create your "handmade" animated explainer videos using Powtoon.
This DIY animation tool allows you to create your own custom characters, add voice-over, use background music, and more. Even if you don't have basic design or animating skills, the tool provides you with ready-to-use templates that you can repurpose to your own liking.
Not to mention that it's also very easy to use and it has a free plan that lets you create animated videos up to 200 times.
---
4. Headliner: Caption Editor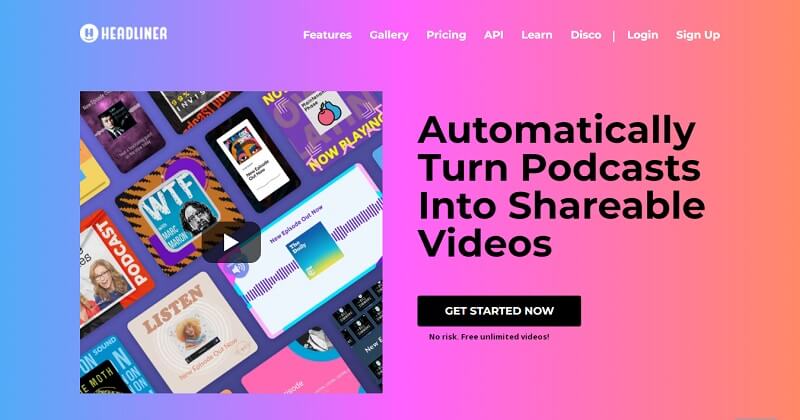 When you create social videos, you definitely need to add captions so it would be much easier for viewers to understand what you said even without the sound on. In this case, Headliner can help you out.
This tool transcribes your videos and turns the captions into a text overlay on your video. Not only this tool can transcribe English but also Spanish, French, German, Italian, and Portuguese.
The captions you create with Headliner are not just plain texts though; it has more than 70 different formatting options that will make those words pop out even more. In other words, you can make those captions even more captivating to read — which can lead to higher retention.
---
5. Movavi Video Editor Clips: Mobile Video Editor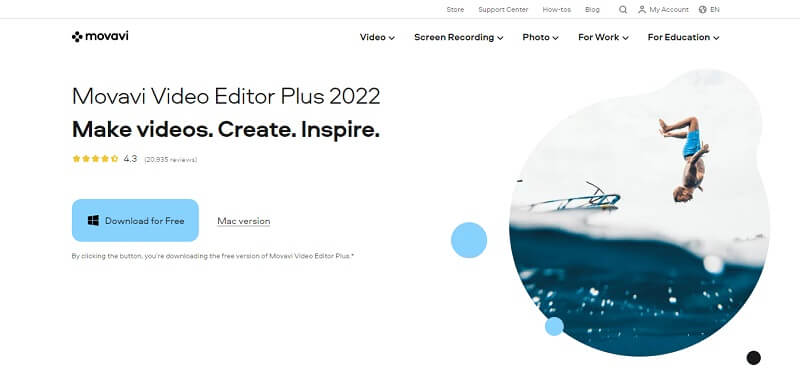 If you need a quick tool to create short marketing videos for your social media profiles, Movavi might be your go-to. You can do basic editing, such as crop, merge, trim, cut, etc., at your fingertips.
This tool also allows you to add custom brand logos to your videos and add animated stickers for Instagram Stories. This helps you to increase brand recall and recognition for sure.
Since Movavi is designed specifically for social media marketing purposes, it makes it much easier for you to create videos of four aspect ratios – square (1:1), vertical for Instagram Stories (9:16), vertical (4:5), and widescreen (16:9).
---
Final Thoughts
Videos are the must-have content for marketers who aim to stay relevant and ahead of their marketing game. But then, creating videos that people will love can be a challenge if you don't have the right editing tools at hand.
Fortunately, for marketers and social media gurus, there are various top-rated software programs available in the market today that offer different features to help create professional-looking videos with ease.
Of course, you don't use all of the video editing tools mentioned above. As you might already know, each of them has its own way of helping you craft videos. The key here is to choose one that matches your business preferences and the type of messages you want to deliver to your target audience.