Hey guys, in this article, I have listed the 10 best free encrypted messaging android apps in 2023. So keep reading.
Over the years, numerous encrypted messaging applications have been created and released for users of android devices. The problem is that some of them haven't been good enough.
For instance, a top encrypted app for messaging is expected to be secured and regularly updated for the safety of user data. Also, it should have all the needed features necessary to aid fast and effective communication between individuals.
Just as said above, there is every need for you to be very careful while trying to choose from the different messaging apps on the internet. This is because many of them will not meet your expectations.
The good part is that you have come to the right place where some of the best and most reliable free encrypted messaging android apps will be revealed. Check out each of the applications revealed below and make a final decision on which one to use.
Also, you can check: 10 Best Free Social Media Apps You Should Know In 2023.
List of The Best Free Encrypted Messaging Android Apps:
1. Telegram
2. WhatsApp
3. Line
4. Dust
5. Signal
6. Wire
7. Viber
8. KakaoTalk
9. Silence
10. Wickr Me
1. Telegram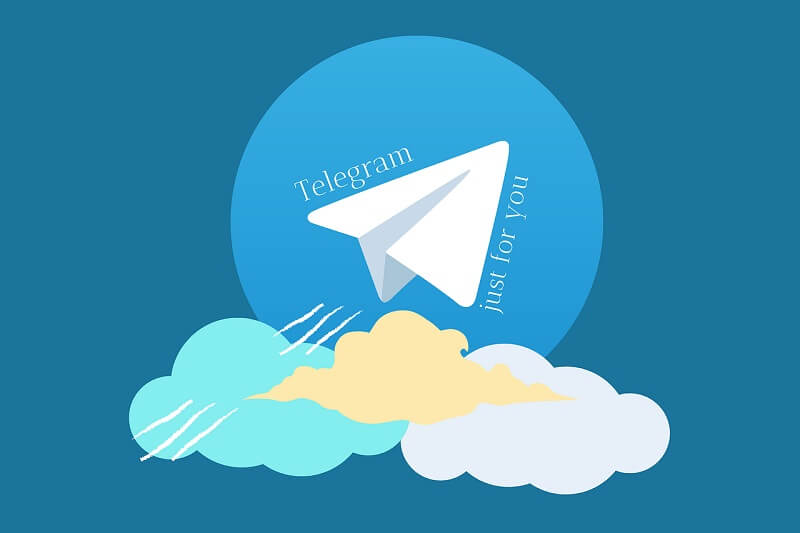 Telegram is a reliable open-source application that has been existing for android users since 2013. If you have been looking for an alternative to Facebook Messenger on your android device, this application ticks all of such boxes.
Messages are fast and 100% secure. A proof of this app's reliability is that it has been downloaded by over 500 million people from various parts of the world.
Some of its features are easy migration of phone numbers, uploading of multiple picture profiles, customizable look, and many others. It also comes with a chat widget that can be added to your screen.
---
2. WhatsApp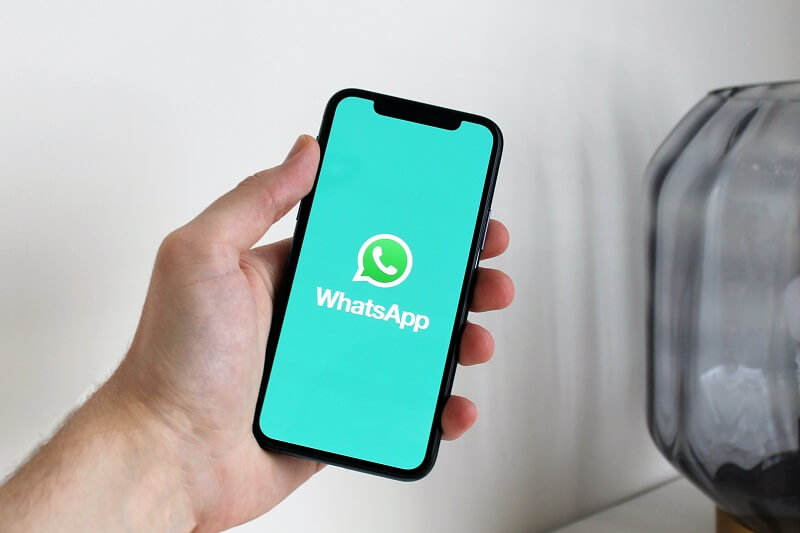 There has been a series of debates amongst WhatsApp and Telegram users over the years on which one is better. The truth is that both of them are great apps that will ensure you enjoy easy and secure communication with friends and loved ones. One of the major reasons why WhatsApp is very popular is due to its messages which are highly encrypted.
It can also be used for voice and video calls via an internet connection. There are many of its features that you will appreciate. For instance, its interface is highly intuitive and very easy to use.
---
3. Line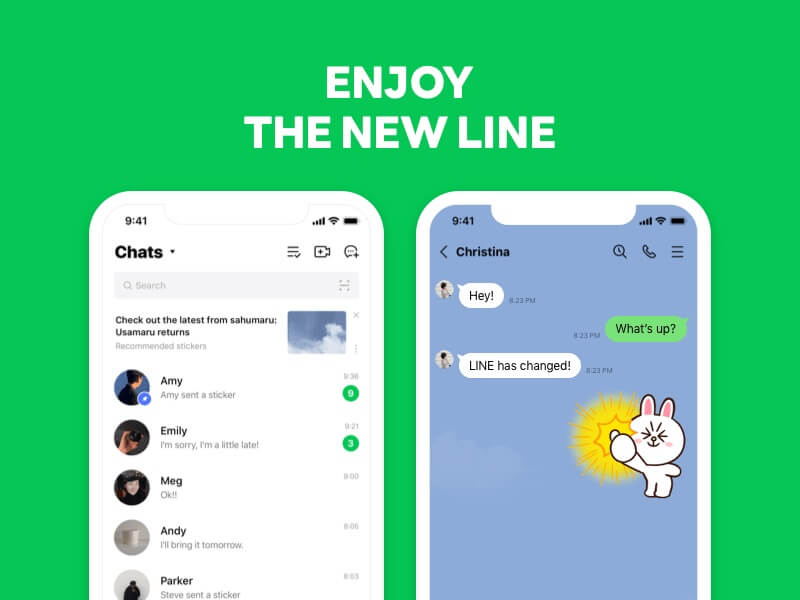 One of the most amazing things about Line is its growing number of users. This messaging app has over 700 million users at the moment.
This is only a sign that it has succeeded in creating an indelible impression on its users over the years with some breathtaking features.
Although those two mentioned above are great, the line has more sophisticated features. For instance, there is "Line Pay" which enables you to make payments conveniently.
---
4. Dust
Cyber Dust is what this app was initially called. For posts and messages of users to be secured, it makes use of RSA-2048 and AES-128 encryption.
Also, it doesn't store your messages in your ROM (storage). Instead, such will be stored in your RAM. It also gives you the chance of setting your messages to self-destruct.
If someone takes a screenshot within the app, you will be notified. The most important thing about this messaging app is that any type of message you send will be encrypted. These could be video, photo, or text messages.
---
5. Signal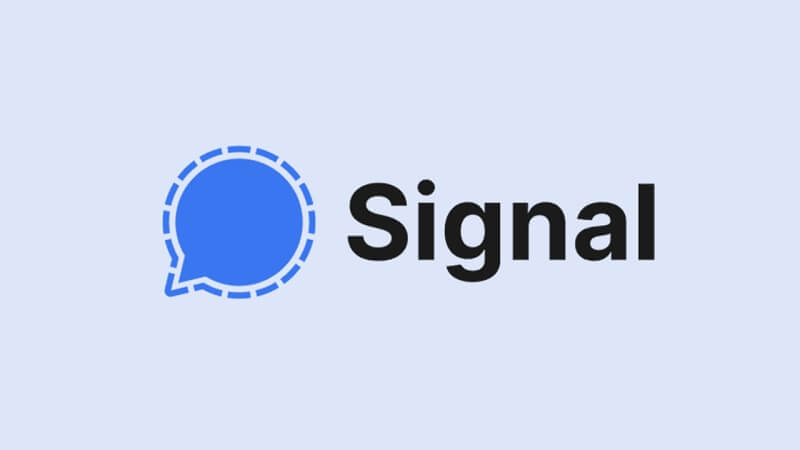 Signal may be new as compared to the other apps mentioned above. However, its advanced and impressive features don't say much.
For instance, its encryption is state-of-the-art. Your messages are guaranteed 100% safety. Its creators, Brian Acton and Moxie Marlinspike have done a very fine job.
It is a very flexible messaging app with various themes, chat colors, and wallpapers. It also comes with proxy support and in-app payment options. This is one messaging app you must try out on your android device today. It is free and there are no ads.
---
6. Wire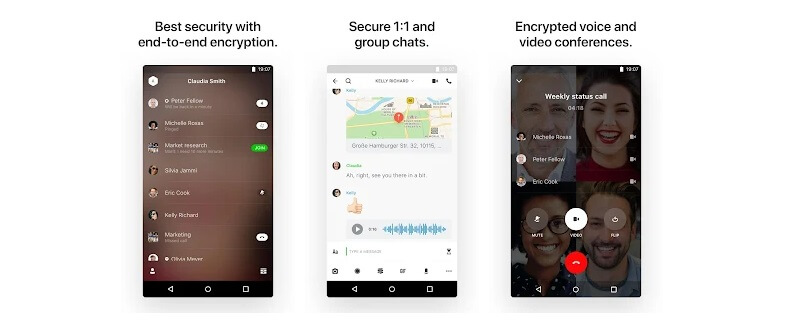 Wire has a free and paid version. The former version works fine for individuals who just want to chat with friends and loved ones.
However, if you need a reliable means of communication to carry out business activities, it is recommended to go for its paid version.
Having said that, its free version still has some wonderful features that you can explore. These could be group chats, file sharing, conferencing, and timed conversation.
---
7. Viber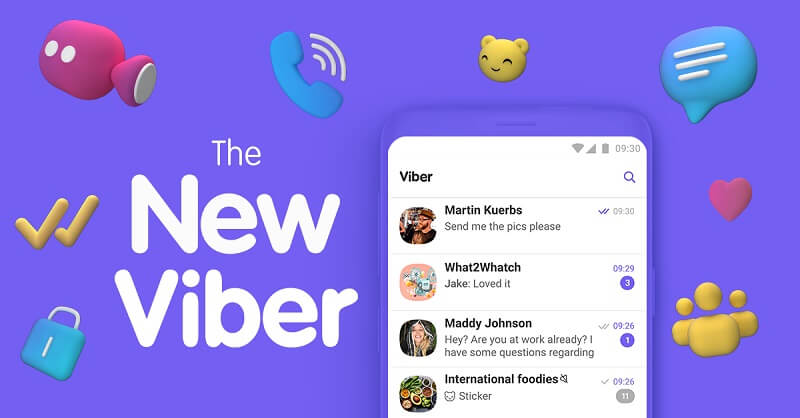 Viber has been another impressive encrypted messaging app that you can use. Initially, it was developed in Israel. However, it is currently being managed by a Japanese outfit.
Some of its most popular features are group chats, public chats, instant messaging, HD video calls, and many more. You can easily have this app synced with other android devices. It also comes with numerous stickers & GIFs for your usage.
Please note that you will be required to pay for some of its features. The Out option is a typical example as it enables you to call any mobile or landline number.
---
8. KakaoTalk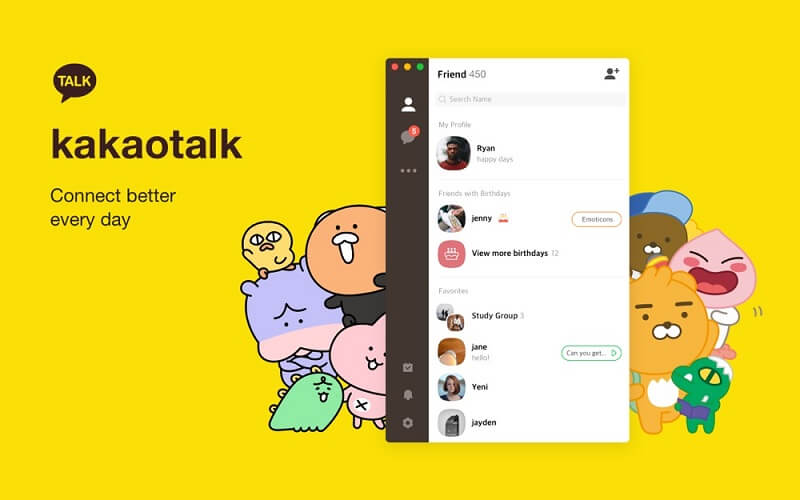 KakaoTalk has its origin in Korea. It has been helping people send encrypted messages since 2014. If you really want to get the most of this application and enjoy maximum privacy, it is recommended to stick with its option of secret chat.
With such, your messages are going to be completely encrypted. This messaging app has been downloaded and installed by over 200 million people.
---
9. Silence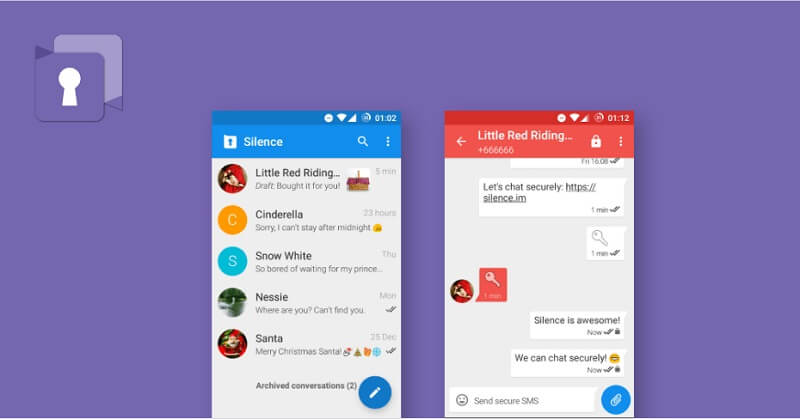 Silence tends to offer more security as compared to most apps you will come across in the android community. Its telephone-based messages aren't secured though.
However, your SMS messages sent to other users of the app will be secured. There is only one way to download this app at the moment – the F-Droid open-source app repository.
You won't find it on the Google Play store as a result of some trademark problems which are yet to be sorted out.
---
10. Wickr Me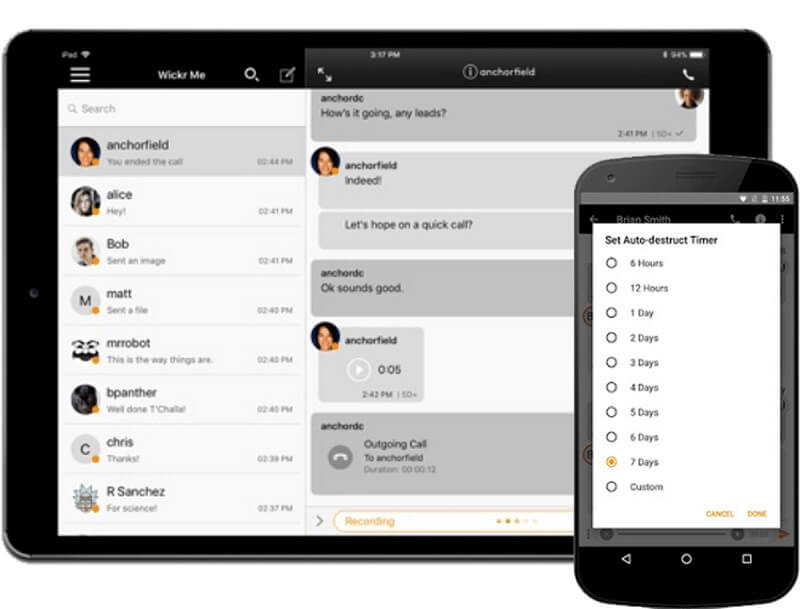 Wickr Me is a great messaging app that you can also try out today. You don't need a phone, or email address to register and start using this app. This is to ensure that your data is 100% secured and safe.
It makes use of 2-factor authentication and Perfect Forward Secrecy (PFS) to further protect your data. Please note that this app has paid versions that enable you to explore all of its features. Its free version is great though.
---
Final Words
Based on the above options revealed, it is quite obvious that there are numerous reliable and sophisticated free encrypted messaging android apps. All you have to do is compare their different features to choose the one that is most appealing.