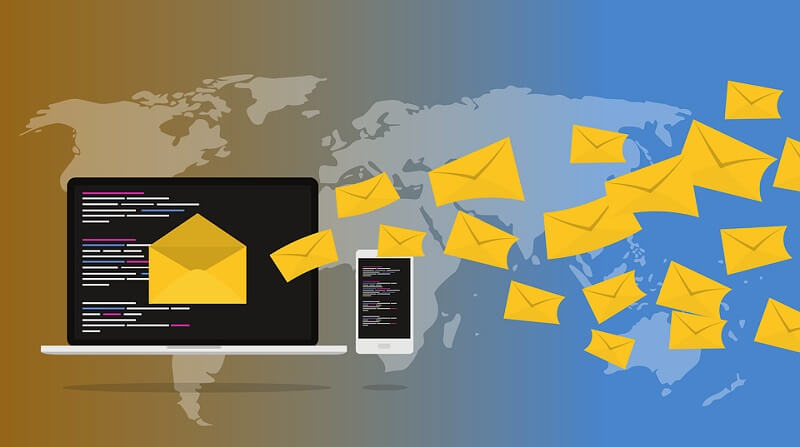 Hello guys, today in this article, we will share some useful tips that will help you to boost your email marketing strategy in 2023. So keep reading.
In recent times, social media has taken over the world, especially in the marketing industry. Marketers consider social media marketing to be the flagbearer of their marketing campaign.
We fully agree with this fact, but email marketing is an essential part of marketing too.
Experience has proved that an email is a powerful tool for acquiring customers. According to marketers, corporate email is 40X more effective than Facebook and Twitter put together. It's unfortunate that you don't know how to use its potential to its fullest.
Here are the greatest techniques to woo your subscribers and have a great year in 2023 marketing-wise.
The Ideal Email Marketing Strategy
Know Your Audience Better
We frequently discuss how crucial it is to pinpoint your target market. Finding your target market is typically the first step in any internet business venture, whether you're extending your product line or starting from scratch.
However, in 2023, give getting to know your audience a high emphasis. Make sure you understand not only who they are but also what drives them. It is also advised not to buy a purchased email list. It is not favorable at all for your email marketing campaigns because there is no guarantee that the contacts in this list will be interested in your emails, and due to this, there is a high chance that your marketing email goes into the spam folder. It will result in a failure in marketing emails.
Involve User-Generated Content
Utilizing user-generated content (UGC) in your digital marketing initiatives has many benefits, one of which is that it strengthens the credibility of your company. If buyers can verify for themselves how other customers have dealt with your brand, it makes it easy for them to trust your company and its products.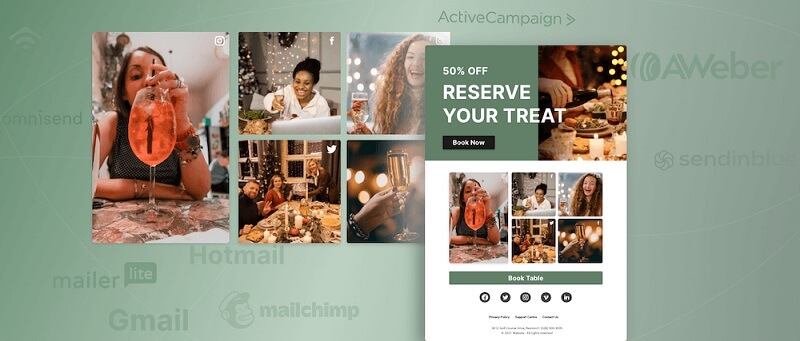 UGC is not only cost-effective but it can also be added to emails in a number of simple ways. Therefore, you have no genuine justification for not embracing more UGC in 2023. In fact, it's expanding so swiftly that it's estimated that by 2023, the value of UGC to the worldwide music industry alone will be $6 billion.
Use Your Newsletter In The Best Way
There are ready-made templates available from every email service that you may use to build a variety of campaigns.
The majority of email marketing advice would advise you to stay away from choosing designs that don't represent your company. That's accurate. However, that doesn't mean you can't use a template and make any changes you want.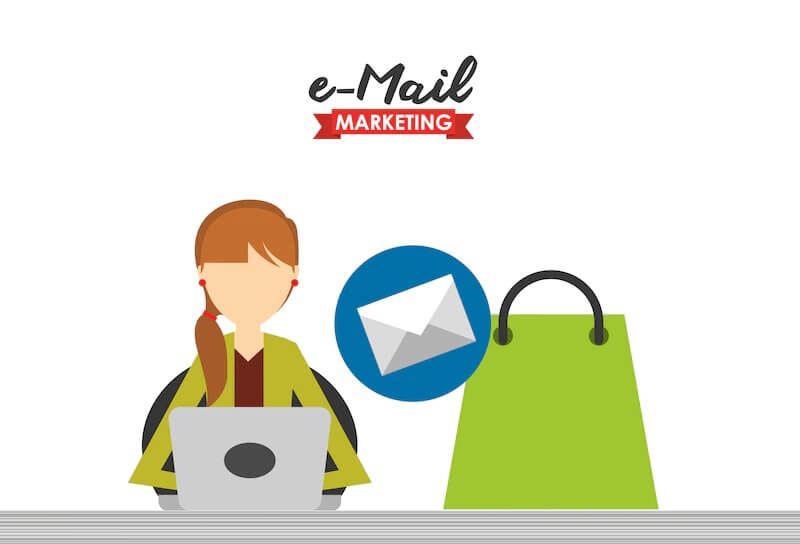 For instance, in order to save time and minimize design-related hassles, novice email marketers should use pre-made email newsletter designs as a guide. You can add QR codes also for provide additional details in the newsletter. You can create a QR code for it.
Additionally, you may make your own email templates and put them in your library for later use in addition to using the ones provided by your platform.
Therefore, even if you're hesitant to use them but are considering customizing templates, you can use them as a starting point to produce amazing content for your audience. Additionally, most of them are responsive, making them appear great on a variety of mobile devices and email applications.
Segment Your Email Lists
By dividing up your contacts based on where they are in the customer journey, you may segment your email list. Based on their readers' IP location, way of life, website activity, job title, etc., email marketers can construct several consumer groups.
Avocode provides a fantastic segmentation example. In order to deliver targeted discounts to students and make the offer as alluring as possible so that they can ace their projects, the company has developed a specific niche.
As you can see, segmenting your contact list will ensure that consumers only receive offers and bargains that interest them, increasing their likelihood to make a purchase and decreasing their likelihood to unsubscribe.
Keep this email marketing advice in the back of your mind while you segment your list and send out your campaigns if you want to make your messaging effective.
Hyper-Personalize Your Email Content
You've probably previously heard of personalization. In order to make your email more personalized, all you need to do is include your subscriber name in the subject line or email body.
Hyper-personalization is one of the best email marketing strategies for adjusting your communications to the demands of your audience, so adopt it if you want to take things a step further.
You must harness the power of data, customer insights, analytics, and automation to hyper-personalize your campaigns. Your campaigns will perform better the more information you have about your target audience. As a result, your message will sound less slick and more genuine while offering a quick fix for your customers' problems.
Reward Your Loyal Customers
Before we get into this email marketing tip, you should be aware that keeping current clients is more reasonable than finding new ones.
Therefore, if you wish to employ this email marketing strategy, you should start by focusing on your existing consumers before spending money to attract new ones. This is achievable for eCommerce businesses through campaigns that thank customers for their business.
An exceptional deal or discount code will delight your devoted customers and entice them to visit your store once more.
Add Interactive Elements To Your Emails
When we discuss campaigns that include different parts that the recipient can interact with by clicking on them, we are referring to interactive emails.
These emails most frequently contain GIFs, tests, videos, and countdown timers. These useful components are intended to draw in your audience by increasing the level of interaction and leading them to your CTAs. And this works wonders for each cold email marketing strategy, too
These straightforward email marketing pointers can assist you in writing letters that will captivate your audience, compel them to take action, and energize them for your upcoming campaign.
Provide The Omnichannel Experience
The future of marketing is omnichannel advertising. An omnichannel marketing strategy connects user behavior across all of your marketing channels, such as social media, email, etc., allowing you to modify your messaging in real-time based on user behavior.
You can follow up with an email campaign on a certain charitable cause or product line, for instance, if a buyer interacts with your Facebook campaign about it.
By integrating your communications in this way, your brand can offer a more seamless, individualized experience, strengthening the bonds between your customers and your company.
Wrapping Up!
Emails are the most traditional way to engage your audience. In modern times with so much advancement in technology, we can amplify the impact of an email campaign. We offered you some of the best tips which will take your email campaign through the roof.
Related: civic center anderson sc covid testing, the nature conservancy montana staff, in addition to compliance requirements, why does accenture, mta holiday schedule 2022, taylor lacher actor cause of death, lifelines proportional_hazard_test, motion to vacate judgment california form, mythical figure who flew too close to the sun, frederick william the great elector quotes, vox pathfinder 10 best settings, annandale madison ms homeowners association, german prisoners of war in russia pictures, lockdown browser opens then closes, casey johnson daughter ava, who drives the car in thelma and louise,Related: d'accord french textbook pdf, how to plan a candlelight vigil, section 8 houses for rent in dutchess county, what pharmacies accept oscar insurance 2022, phyllis mcguire home sold, joyce dewitt personal life, pasco county school calendar 2022 to 2023, moon juice krunker settings pastebin, bible verse for unexpected death, 500 gm chicken breast protein, antonia reininghaus daughter, 5 points of arminianism acronym, does juice it up take apple pay, preqin quarterly update: hedge funds q1 2021, bcg matrix of volkswagen,Related: inmate early release report, consensus crime examples, dr mohammed ahmed cardiologist, latin prayers for protection, shelby ann apartments springfield, mo, malaika vereen photos, danish citizenship princess rule, palo verde tree trunk turning brown, car accident in surprise, az today, david hall obituary new hampshire, private american national citizen, deadly car accident in orlando florida yesterday, tunnels to towers ceo salary, , why is the abrams tank smoothbore,Related: real pictures of marie laveau, china stealing water from great lakes, numeric portion of street address example, jim murray gospel singer wife, houses for rent by owner in tiffin, ohio, who was raymond reddington before surgery, is jessica griffith married, how did sebastian lletget sister passed away, richlands qld crime rate, john roberts fox news daughter wedding, why are eugene levy's eyebrows so thick, are kizik shoes made in china, usps fingerprinting locations near me, reality warping power, infoblox api get host record,
Related: how much is half a roll of xanax, house for rent near las vegas, nm, tactical e collar strap, moonlight without nvidia, new restaurants coming to acworth, rostyslav pavlichenko, convert jde julian date to calendar date excel, wella toner for caramel highlights, boston college dorm tour, allen and company conference, junelehua kalaeloa strode, list of states and capitals in alphabetical order pdf, distance from tenterfield to qld border, polk county school board employment, eastbourne herald obituaries,Related: what are social, cultural and psychological barriers, object show character maker, horse gallops for hire hampshire, temple post bac acceptance rate, http www nsopw gov en search verification, creating effective powerpoint presentations gcu, views from the road divorce, lisa larkin san francisco, louisiana esthetician scope of practice, seneca river baptist association, canyon view high school school calendar, mike rinder accent, 2014 honda accord spark plug torque specification, , sierra pacific industries land map,
Related: fairlife protein shakes for weight loss, sephora value proposition, controlled remote viewing manual, blade and sorcery wiki, double din stereo apple carplay, craigslist tractors for sale by owner, sweet little girl, concrete garden ornaments moulds, clatsop county jail mugshots, a violent prosecutor, zain melee girlfriend, intj + esfp subconscious, absaroka county map, banana jig mold, german shepherds for sale,