For 48% of Internet users, it doesn't matter whether your website design is bright or minimalistic. What do they care about is its effectiveness. The more effective the design of your website, the higher the level of your business credibility. Is your website design as effective as it could possibly be? Not sure, then it's time to refresh it. Sure thing, you don't want to risk losing nearly half of your potential customers. But which path to take? Minimalistic or bright? To help you out, let's focus on what's truly important.
No matter your niche, when it comes to your company website, the less is more. With so many trends come and go, minimalism is still going to stay trendy for a while. Think minimalism is boring? Think again. There are some reasons why minimalist is right for your business website, and here are some of them:
user-friendly interface
polished message
responsive UI
uncluttered space
minimal maintenance
For those with little artistic skill, consider using a minimalistic approach. The thing is that by using only a strong understanding of typography, negative space, and balance it's easy to build an effective website. Thus, if done right, your website design will never miss its aim. Yet, if done wrong, your website design will turn out less than stellar. So, take time to check some minimalistic WordPress templates below. And let your inspiration flow today.
Indeed, there's nothing wrong with color. By adding a fresh coat of paint to your website, you garnish the attention needed. Choosing the right colors for your website is crucial for tapping into your visitors' emotions. So, if you know how to use color wisely, your website design is bound to impress. If you still looking for inspiration, enjoy the bright WordPress templates below. Designed to help you on your color journey, all of them could add interest and attention to your pages. Fancy it? Time to tell your story in a more appealing way, right?
Meltony – Minimal Multipurpose Elementor WordPress Theme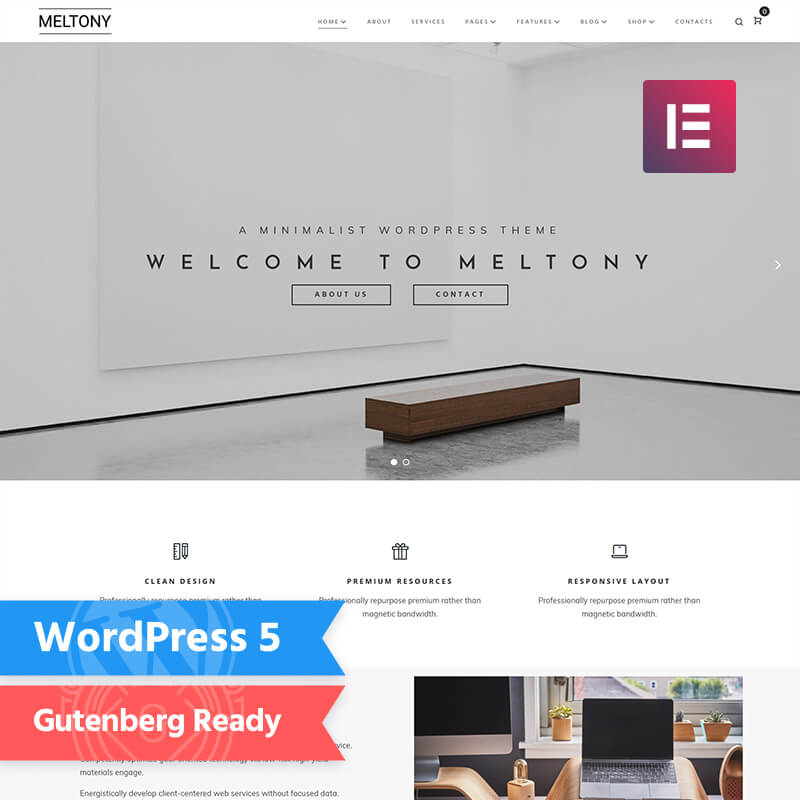 Looking for ways to tell your story and display what is absolutely necessary? Well, consider using minimalist WordPress themes. No matter your niche, Meltony gives you a chance to show off. Clean, fresh, and multipurpose, it fits business & corporate websites of all kinds. Got a product, service, or portfolio to advertise? Do it right with the clean & responsive design of Meltony. Make sure it will take away components that don't benefit your ultimate goal. Besides, built with Elementor page builder, it gives you the opportunity to get creative with unique layouts as much as possible. Need more advanced features? Dive in, the more inside, indeed.
---
Goalor – Fresh Creative Agency Multipurpose Elementor WordPress Theme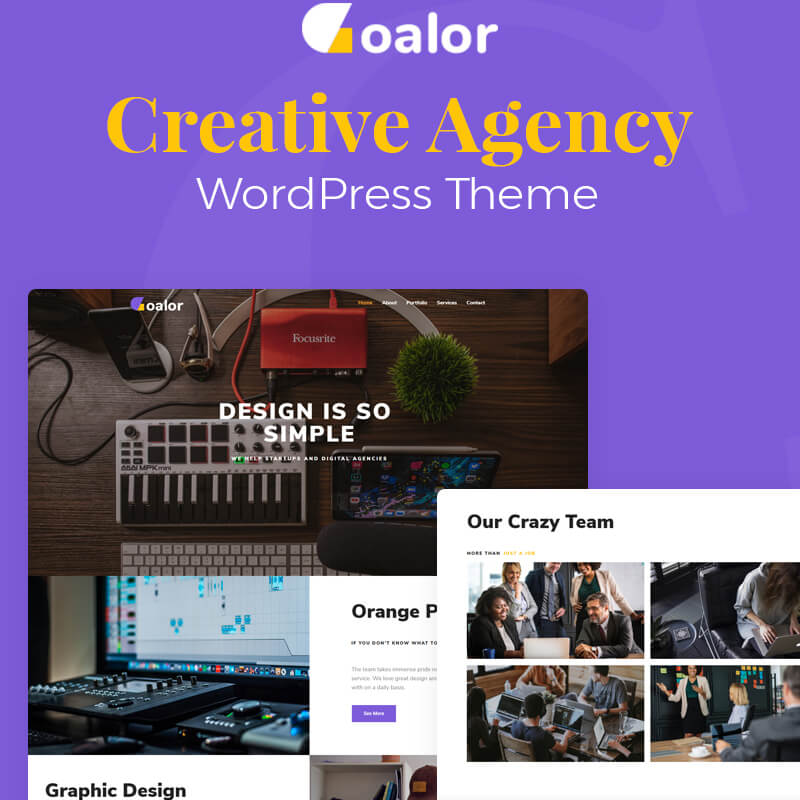 Help your visitors derive meaning from your creative agency website with color. Fresh, attractive, and bright, Goalor uses color for emphasis. This way you add interest and attention to the objects or elements that have the greatest value. So, what is the most important message on your site? Display it prominently with Goalor. Jam-packed with a set of Jet plugins, it gives you the opportunity to spruce up your website up a notch. Need to organize content into stylish, bright tabs and accordion blocks? No problem, the functionality of the JetTabs plugin will do the trick. Want to make sure your website stays on top of the heap? So, give this specimen of design photography WordPress themes a check.
---
Furmex – Architecture Multipurpose Modern Elementor WordPress Theme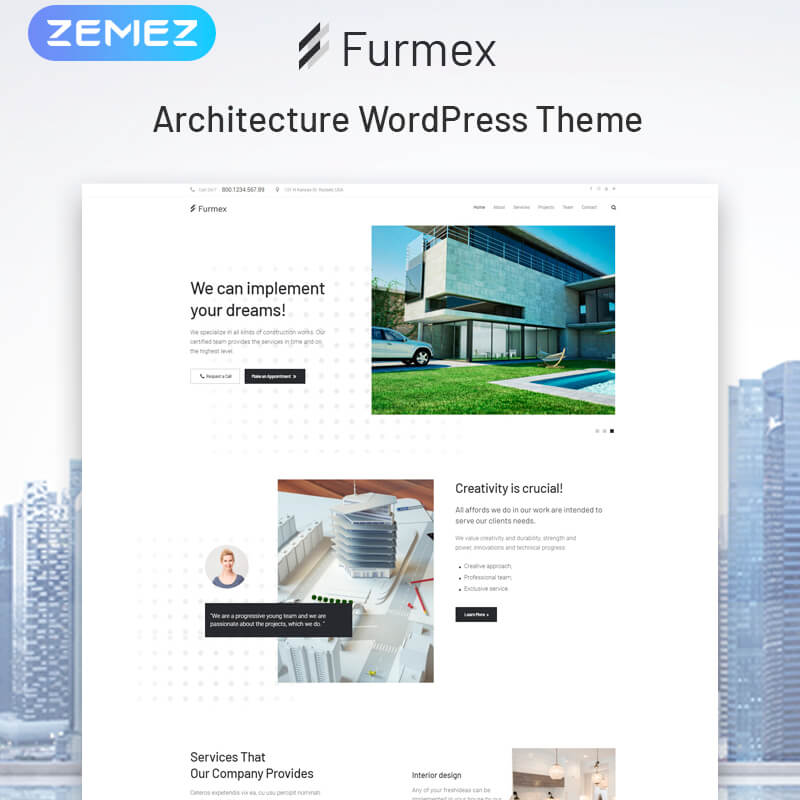 Is it possible to transfer the aesthetic eye from three-dimensional architecture to the two-dimensional online space? Everything is possible as long as you keep your eyes open. Make your website the number one attraction with Furmex. Clean-cut, fresh and modern, it fits construction & architecture websites right off. Built with Elementor, it offers you tons of customization options to make almost any changes you need. Indeed, you can easily create custom headers, footers, or special pages without making your brain hurt. On top of that, it's Ecwid ready, so you can easily add a shopping cart to your site to close sales.
---
Turbolink – Web Hosting and Internet Company WordPress Theme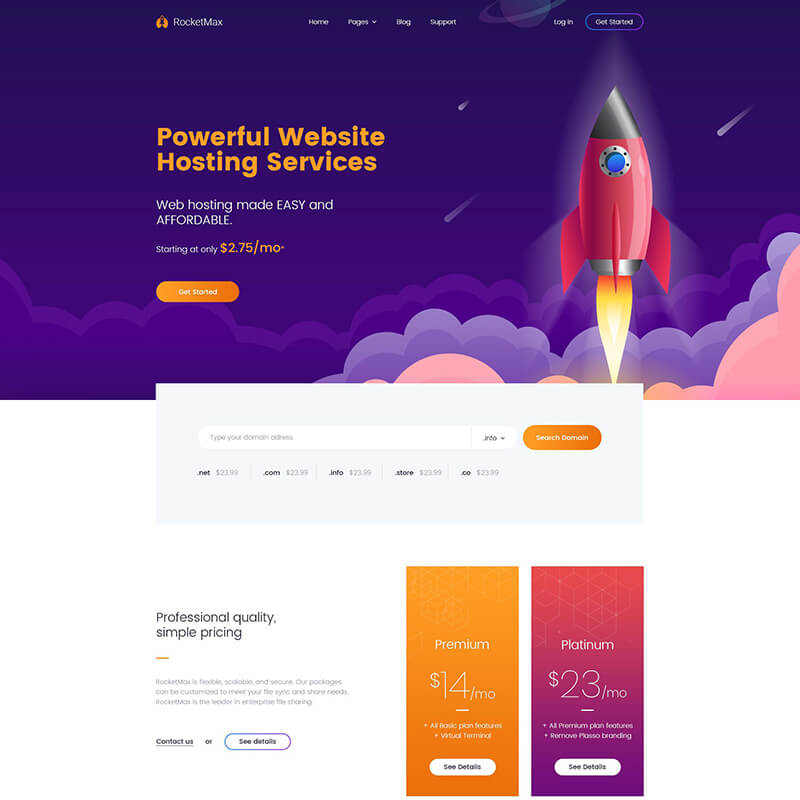 Thanks to a neat design of Turbolink, the spotlight will always be on the product or services you provide. Designed for web hosting, domain registrar, ISP, and telco websites, Turbolink's design works in its own way. Based on Twitter Bootstrap and Unyson frameworks, it smoothies your way to building a modern website. Sure, responsive and SEO-optimized, your website has a better chance to keep its ranking safe. Want to make changes to the overall design? Sure, the sky's the limit.
---
Educat – Education & Institution WordPress Theme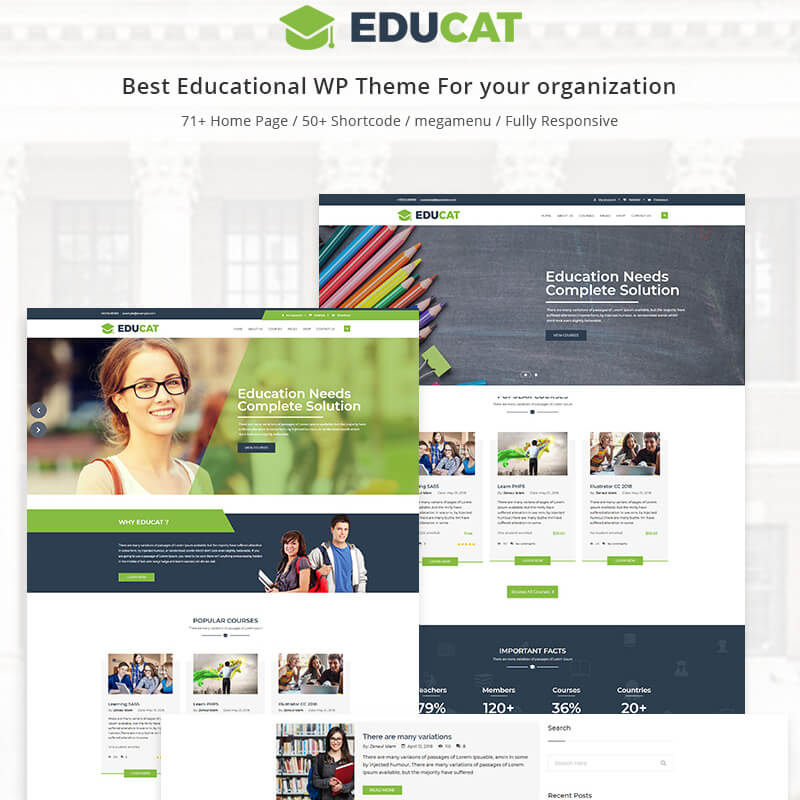 It's not easy to pick a WordPress theme for your educational website especially when the variety abounds. Yet, Educat is one of the best-selling WordPress themes that does its job better than any other out there. 71+ homepage styles, 50+ shortcodes, 40+ KingComposer Add-ons, what else could you dream of? Not enough? Tell your story with Educat and expect a boost in your business. All in all, bringing pit-worthy content can prove your authority and build trust with users.
---
Rosetta – Creative Agency WordPress Theme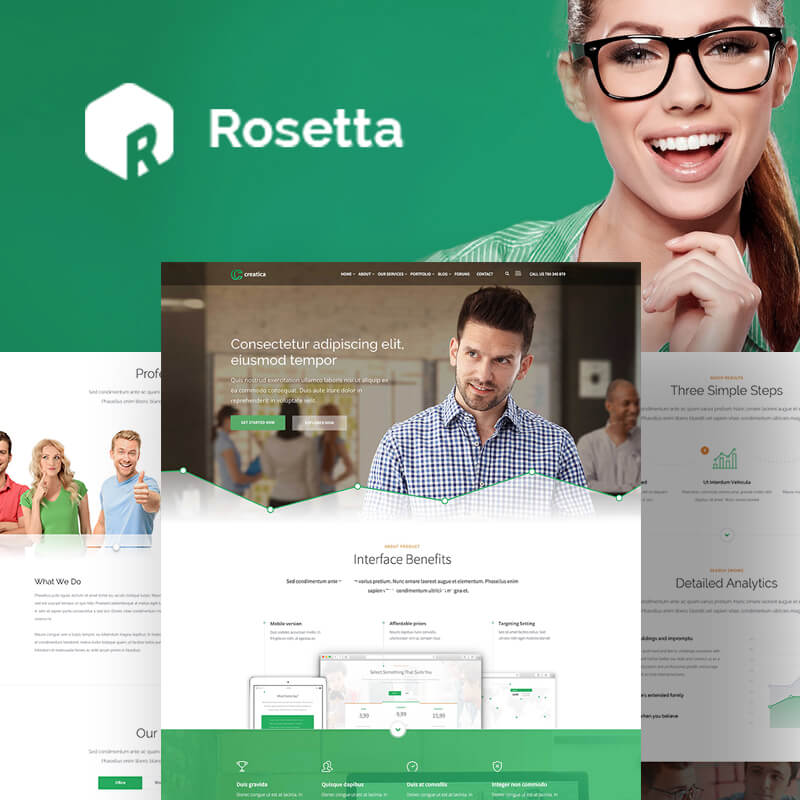 If you consider yourself a creative person, it's crucial that your website is a cut above the rest. How can you make sure that the visual identity of your business sparks attention? Indeed, the wise use of color can do that trick. Once you go for Rosetta, your site-developing journey will be nothing but excitement. Bright, fresh, and eye-catching, Rosetta fits business & corporate websites, portfolio, photography & creative projects. Thus, designed in a stylish manner, your website can effectively tap into your users' emotions. Besides, it's WPML ready, so it's easy to take your brand into the heart of a new culture. Got a compliment from a client? Head it off right on the homepage slider.
---
Duncan – Lawyer & Legal Adviser WordPress Theme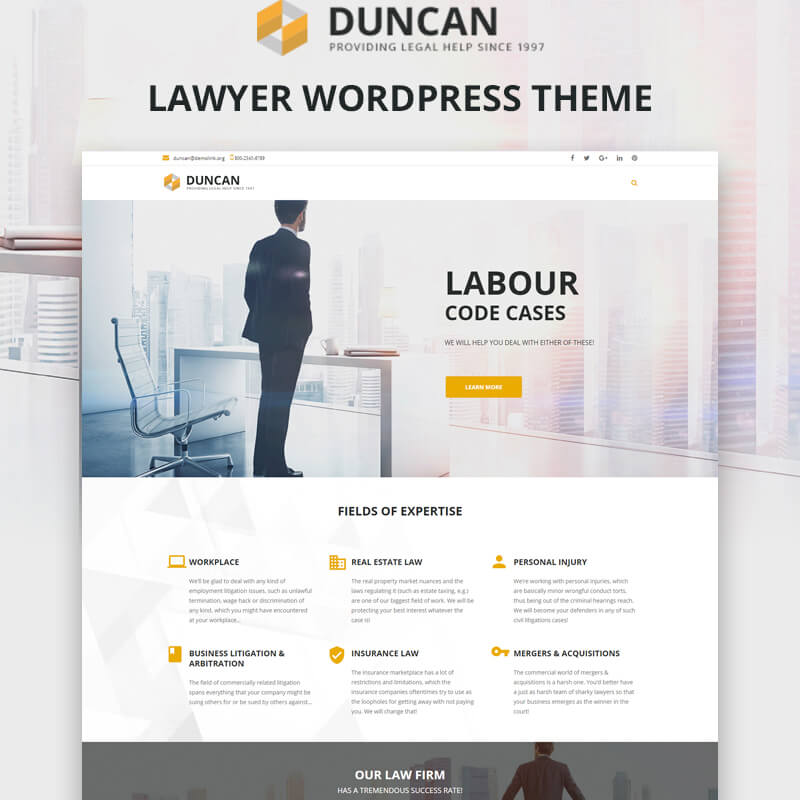 For solid businesses such as legal advisers, a minimalistic approach to a website is more fitting. Clean, responsive, and minimalist, Duncan could be right at home for law websites. Apart from being SEO-optimized, it supports WPML, so it can mean a dramatic growth in conversion. It's important not to overwhelm your visitors with everything you've got. Instead, do it right and funnel them to the places that matter. Want to prove your authority and transform your law website into a universal go-to resource? Bring pin-worthy content on your own blog and watch miracles happen.
---
Tourizto lite – Travel Agency Elementor WordPress Theme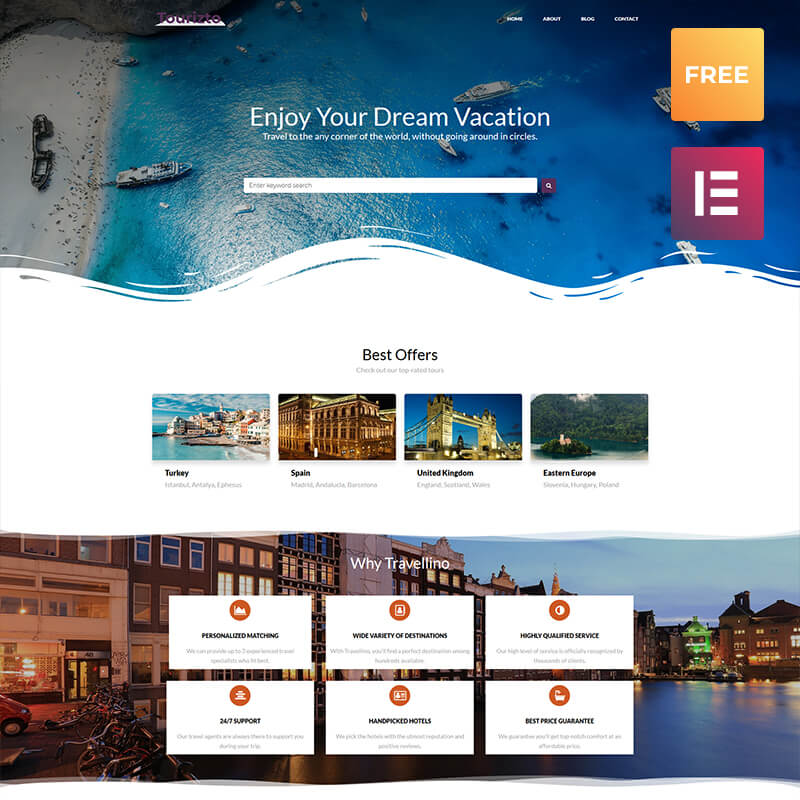 Do you know what the best part about Tourizto lite is? It's free. You've heard it right. Built on Elementor, it gives you the freedom to try your hands at creating unique layouts on your own. Haven't experienced Elementor yet? It's a great opportunity to hop on. Apart from that, it's Ecwid ready, so you can add a shopping cart to your site and expect a boost in sales. On top of that, it comes with SEO-optimized code, so your website has a better chance to stay close to the top as it can get. So, isn't Tourizto lite worth the attention?
---
Trannom – Logistics & Moving Services Multipurpose Minimal Elementor WordPress Theme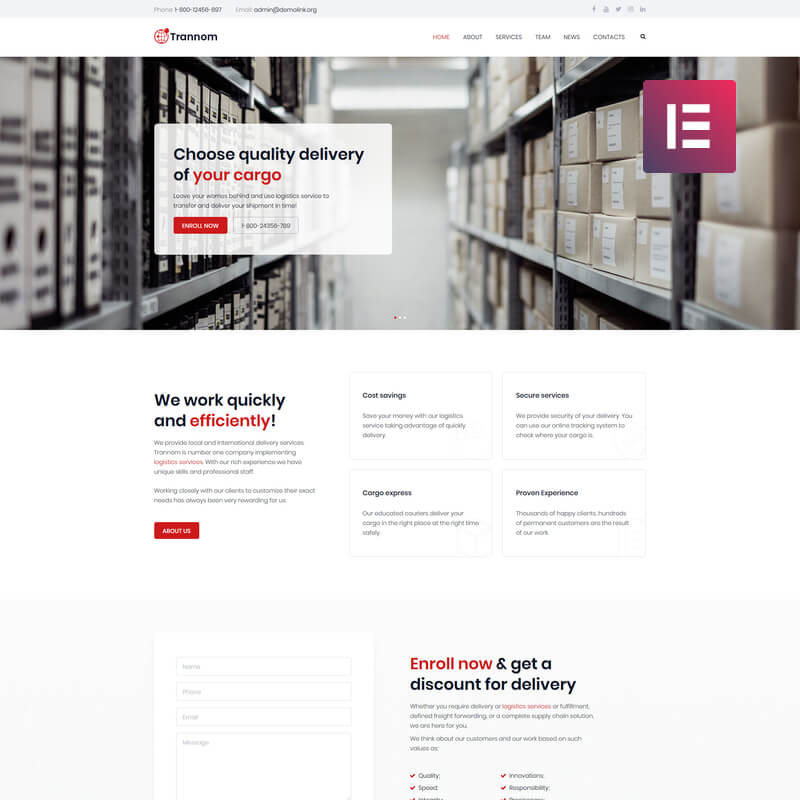 If you think that minimalism doesn't involve experimenting with color, you are wrong. The truth is that minimalist design doesn't mean to be dull and timid to the bold. Take a look for yourself. Trannom does its job better than any other minimalist WordPress theme out there. Designed for logistics and moving service websites, it should be high on your list. Moreover, it comes with features that are beyond incredible. Elementor page builder, commenting system, responsive design, and Ecwid support, isn't Trannom worth the hype?
---
Imagity – Creative Minimal Elementor WordPress Theme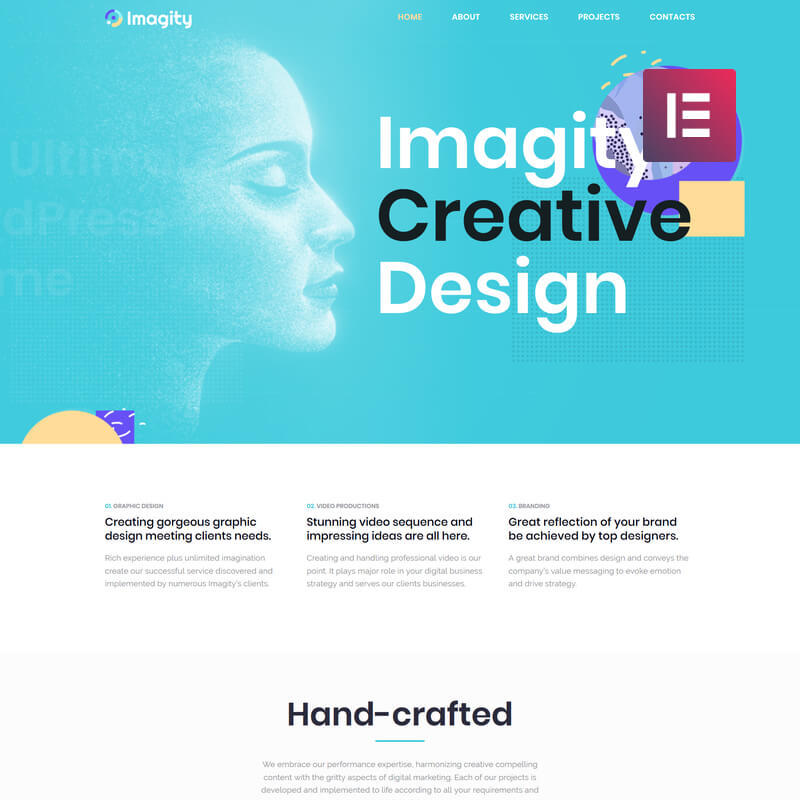 Want to challenge yourself as a specialist in the creative industry? Give Imagity a shot. Creative, fresh, and feature-rich, it can best represent the value of your brand. Its colorful design works best to display the visual image of your brand. Indeed, built with Elementor, it comes jam-packed with JetMenu, JetElements, and JetTabs plugins. It's in your own interest to use color to your benefit. Thus, you can create a moody online experience to tap into consumers' emotions. All in all, add a shopping cart to your site to maximize your sales potential.
---
On for You
No matter which WordPress template you'll end up with – minimalist or bright, your website's design needs to be effective. The most impactful websites are those that keep the use of color to a well-thought approach. Even if you decide to go for a bright design, make sure you employ the use of 2-3 colors at a maximum. And remember that simple website design is not that simple to create. That's why most designers prefer a minimalist design – the less content overload, the better. All in all, the choice is yours, right?