Have you ever thought of creating your software app? Or maybe you need a website for your small business? No matter what it is, sometimes it is way more convenient to hire freelance developers than to create an in-house team.
But how to find developers? Where should you look for the best freelancers?
Well, we have created a list of top freelancing platforms where you can find the best freelancers for any of your projects. Without further adieu, let's jump into:
Also, you can check the 6 Best Custom Logo Design Websites And Services.
Top 3 Platforms to Hire Freelance Developers
1. ItHire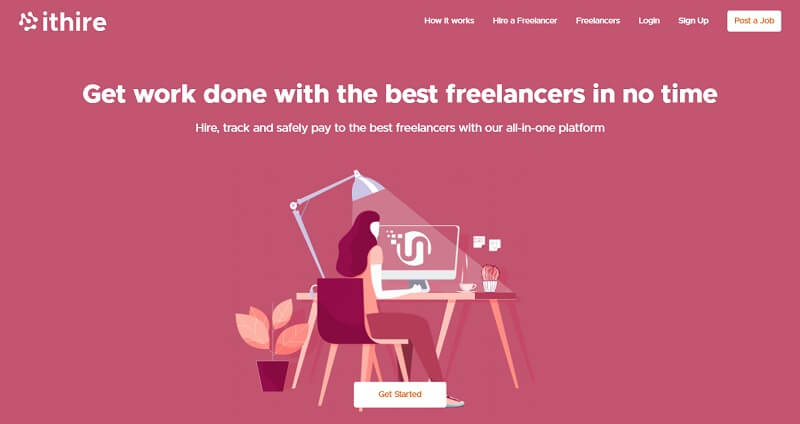 Where to hire developers? On ItHire. In case you are looking for a freelancing platform specialized in the development and It sector, ItHire is the best choice.
It is a comparatively new platform in the market, but it has already gained a lot of admiration from employers. The reason is that freelancers on ItHire go through a very meticulous hiring process before being admitted.
It ensures that only the best professionals end up presented on the platform. Compare it to other major freelancing platforms, and the difference is clear. For instance, Upwork and Freelancer accept almost all candidates, which results in a high number of scams.
Another great feature of ItHire is that you can choose to work with a project manager. The project manager will assist you throughout the hiring process, as well as during the entire project. They monitor the work of the freelancer and help you to communicate with them more efficiently. It saves a lot of your time and energy!
You can track at which stage your project is through screenshots. ItHire offers tracking tools that take random screenshots of your freelancer's computer screen. This way, you can decide whether your freelancer was efficient enough in his work or not.
Finally, at ItHire, you get to pay only once you are satisfied with the milestones you have set or the final product. It means that you can ask to revise the project as much as you need.
2. Upwork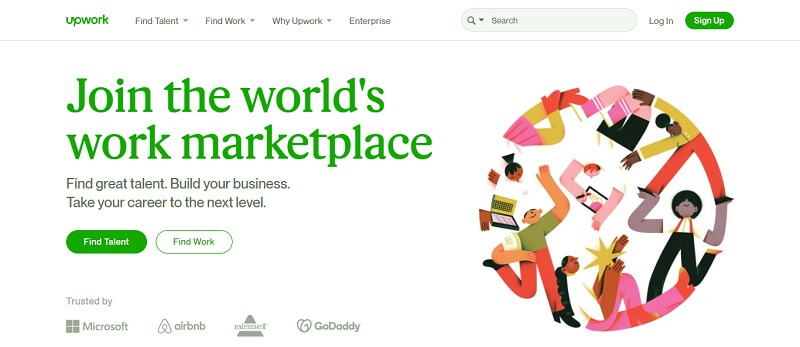 If you have looked for a freelancing platform, then you have certainly come across the name Upwork. It is one of the most popular freelancing platforms out there. Formerly known as Elance/oDesk, Upwork is one of the biggest freelancing platforms with more than 12 million users.
The initial story behind Upwork goes like this. One of the leaders of a startup in Silicon Valley wanted his friend to work on his web project. However, at the moment, his close friend lived in Athens.
The company did not imagine how someone who worked remotely could do such an important job. That is why the two friends came up with an idea to create a platform where the remote work would be transparent and could be monitored.
The platform worked so well that the friends decided to continue working on the idea and eventually created Upwork.
Now, let's see how Upwork works. It is a generic freelance platform, which means it does not have any specific focus. If the work can be completed remotely, you most probably will find it here. It is different from ItHire, for instance, which mainly focuses on the IT field.
Although having diverse freelancers is nice, it also means that the chances are lower that all of them will be professionals. When a platform is specialized only in one field, it usually conducts more in-depth interviews, whereas generic platforms let almost everyone in.
Upwork works with a bidding system. It means that the freelancers are free to offer their price for the project as a "bid," and the seller is the one to choose. However, most of the time, sellers do leave an approximate budget range they expect to pay. As the number of freelancers exceeds the number of employers on Upwork, the chances are high that you will find a good deal.
At the same time, it is fair to mention that Upwork takes a booming 20% of the project price from the developer, so the freelancers have to put higher prices for their services to earn as much as they have planned.
Finally, although Upwork has made its way to the top, beware that you can easily be scammed on this platform. As there is no intricate hiring process, many scammers get their way through. So it would be better to check the reviews or conduct an interview yourself before trusting your money to a random freelancer on Upwork.
3. Fiverr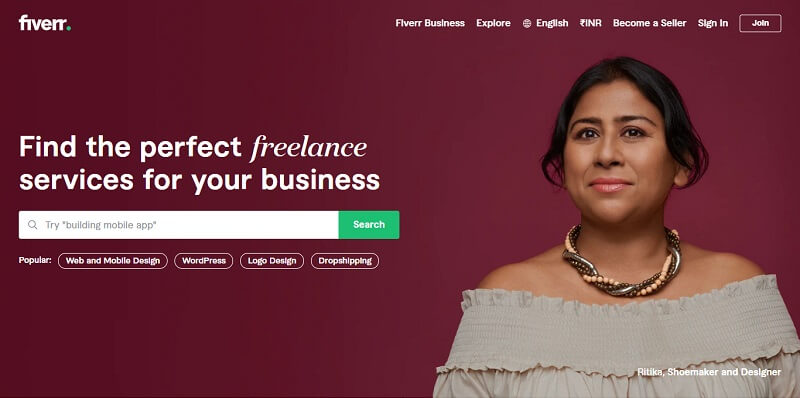 Finally, another great platform you can use to hire freelance developers is Fiverr. We chose Fiverr as its logistics is different from the popular freelancing platforms out there.
In most freelancing apps, freelancers have to bid and spend an infinite amount of time trying to offer the best deal. At Fiverr, clients are the ones who have to choose the freelancer.
Freelancers post their offers on the website at the rate they desire and wait. They can propose three "plans" with different prices. If the client chooses the premium one, they will get additional services from the freelancer.
Fiverr is a great place to find graphic designers, videographers, copywriters, and some small gigs. Anyways, note that Fiverr is not the best place to find freelance programmers. For programming-related projects, it is better to choose ItHire, Upwork, or Freelancer.com.
So if you were wondering how to find developers or where to hire developers, we got you all covered! With our 3 top freelance platforms, you simply cannot go wrong. So choose the best fit for your business and get your project completed.